Preserving the Past for the Future
The mission of Langsdale Library Special Collections is to collect, preserve, and provide access to archival, printed, and digital resources that support the research and instructional needs of students, faculty, scholars, and the general public.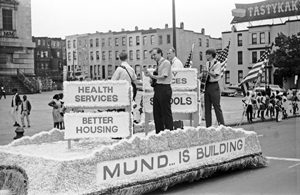 MUND Summer Festival parade float, 1969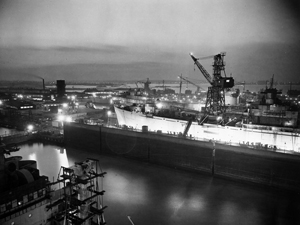 Maryland Drydock at Night, circa 1943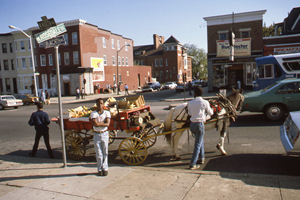 Arabber, North Ave. and Rosedale St., circa 1985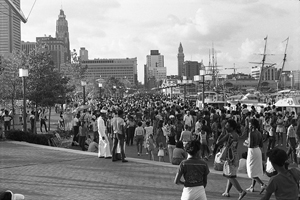 AFRAM Expo, Inner Harbor, 1980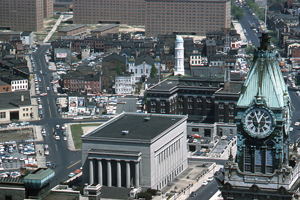 Jones Falls Expressway route at Fallsway, circa 1960
 
Collection Areas
Baltimore Regional Studies Archives:
Resources related to the making of the modern city of Baltimore. Our collections document the built environment, civic groups, public agencies, and nonprofit organizations from 20th century Baltimore City. Among our holdings are oral histories, photographs, architectural plans, news footage, and the papers of prominent Baltimore citizens.
 
University Archives:
Records of enduring administrative, fiscal, legal, and historic value to the University of Baltimore. Collection includes minutes, correspondence, financial and administrative records, yearbooks and other publications, newspaper clippings, construction and renovation records, photographs.
 
Lineage Societies:
The membership and organizational records of colonial, early American, and Scottish American societies. Many of these collections have special permission requirements for access to their membership papers.